Durban leaves large question marks hanging over climate policy
The EU hailed the outcome of the climate conference last weekend in Durban, where world governments agreed to create a new global climate treaty by 2015, to enter into force in 2020. This successor to the Kyoto protocol will for the first time require emerging economies such as China and India to cut their emissions. The world is once more set on the path to a low-carbon future, said EU representatives. Yet there will be no increase in emission cuts for a decade and uncertainties continue to plague the future climate regime. The big question is whether Durban gives energy companies the signals they need to invest in a low-carbon future. The answer is far from clear. Sonja van Renssen reports from South Africa.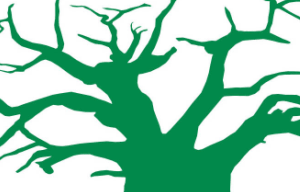 The big question is whether Durban gives energy companies the signals they need to invest in a low-carbon future - the answer is far from clear (illustration: crop of Durban logo)
It was a long night. At the end of it, 5 o'clock on Sunday morning, an exhausted-looking Connie Hedegaard, EU Climate Commissioner, proclaimed Durban a success: 'With the agreement on a roadmap towards a new legal framework by 2015 that will involve all countries in combating climate change, the EU has achieved its key goal for the Durban climate conference.'

Marcin Korolec, the young Environment Minister from Poland, which currently holds the EU Presidency, looking no less haggard, went even further in his praise: 'This is a moment comparable only to, if not surpassing, the COP1 from 1995, when the Berlin mandate was established which led to the Kyoto protocol.' Poland, by the way, was the only country to reject the European Commission's low-carbon 2050 roadmap in the summer, preventing its formal adoption by the EU-27.

Hedegaard and Korolec stressed that Europe got what it wanted in Durban. The EU had made its position very clear at the start: it wanted a "Roadmap" to a new global climate treaty. And that's what it got. All countries have agreed to start on a new treaty that will have to be concluded by 2015 and enter into force by 2020. In a break with Kyoto, all countries will face equally binding legal commitments to act on climate change, although the magnitude of these will vary in line with the principle of common but differentiated responsibilities. The EU wanted to move away from the old division between developed and developing countries and get the big emerging economies such as China to recognize that they too have a central role to play cutting global emissions – and that is what happened.
A host of possibilities
If all this sounds rather like what the US has been calling for all these years, it is. The US has long insisted that any new international climate treaty must include emission reduction commitments from all major emitters. That's why US Special Envoy on Climate Change Todd Stern welcomed the new roadmap: 'We got the kind of symmetry that we had been focused on since the beginning of the Obama administration.'

Yet the question remains whether the US really supports any kind of new climate treaty. In the second week of the talks, Stern said the US supported 'the kind of roadmap' the EU was proposing. But in the same breath, he also said a future climate regime could end up legally binding or not. Hedegaard responded with: 'The US do not want a binding deal, it's to me a bit unclear what they want.'

China and India resisted the roadmap for a long time, but in the end, the EU and its partners – the Alliance of Small Island States (AOSIS) and the Least Developed Countries, with reported behind the scenes backing from host country South Africa and next year's host Brazil – got their way. After a lot of
'This is a moment comparable only to, if not surpassing, the COP1 from 1995'
discussion, it was agreed that the future legal framework must have 'an agreed outcome with legal force', although the exact legal form of a future agreement is not clear yet. As UN climate chief Christiana Figueres admitted afterwards, in this respect there are still 'a host of possibilities countries will have to explore.' Even the date when it will enter force is ambiguous. Despite Hedegaard's insistence that the final wording, 'from 2020', means in the year 2020, some members of AOSIS fear this could be interpreted as any year from 2020 onwards.

The EU had to pay a price of course for its "victory": it has agreed to take on a second Kyoto commitment period, as the only major bloc of developed countries. It will be joined by a few others, such as Switzerland and Norway, but Russia and Japan have confirmed they will not be taking on new targets while Canada announced this week it is leaving the Kyoto protocol altogether.
Political will
Durban has delivered though, said Michael Jacobs, Visiting Professor at the Grantham Research Institute on Climate and Environment at the London School of Economics. 'It has replaced pledge and review by the goal of a legal treaty to be agreed by 2015 and ensured for the first time that developing countries acknowledge they will be legally bound to act on emissions in future.' 2015 is significant because it is the year before US presidential elections and the next Chinese five-year plan.

Towards the end of the conference, Rémi Gruet, Climate Change and Environment Advisor at the European Wind Energy Association (EWEA), had warned that the international climate talks themselves were at stake in Durban: 'If there is no roadmap and no second commitment period under Kyoto, it will be the end of the process.' By this benchmark too, Durban delivered. 'We have a direction', added Corinne Lepage, a French liberal at the European Parliament, 'that opens a possibility for the economic world to invest.'

Giuseppe Deodati, head of Carbon Strategy at Italian energy company Enel, said that 'Durban has delivered on almost all the major issues, such as the Kyoto continuation with a second commitment period, a roadmap for a global agreement, the path for the Green Climate Fund, etcetera. These are significant achievements that reinforce the awareness of the long term political commitment.'

Still, there inevitably remains uncertainty over whether the political will to deliver on what was agreed is truly there. And another obvious and more immediate concern is one expressed by many NGOs, namely the fact that Durban did not deliver any increase in ambition on emission cuts and indeed postponed the possibility for these to take effect by nearly a decade. 'The deal is due to be implemented from 2020, leaving almost no room for increasing the depth of carbon cuts in this decade when scientists say we need emissions to peak', said Kumi Naidoo, Greenpeace International Executive Director.

All governments in Durban did on this front was formally recognize that the pledges made so far are inadequate to limit global warming to two degrees Celsius and agree to start looking at options to
'We got the kind of symmetry that we had been focused on since the beginning of the Obama administration'
strengthen them next year. But any meaningful decisions will probably be put on hold until 2013-15, when the Intergovernmental Panel on Climate Change (IPCC) will publish a new scientific assessment of the causes and implications of climate change with recommendations to policymakers for action. In a statement this week, the IPCC said emissions 'must peak well before the year 2020… to limit the growth in global average temperatures to 2 degrees Celsius above pre-industrial levels'.

Scientists at Climate Analytics, Ecofys and the Potsdam Institute for Climate Impact Research (PIK) warned the world is set on a pathway to over three degrees of warming with 'severe impacts', such as the potential irreversible loss of Greenland ice sheets. 'There are still no new pledges on the table and the process agreed in Durban towards… increasing emission reductions is uncertain in its outcome', said Bill Hare, Director of Climate Analytics.

The three institutes raised an important point. Catching up on postponed action will be difficult and expensive, they said. If current pledges are maintained to 2020, emission reductions of a 'dramatic' 4% a year relative to 2000 levels will be needed thereafter. At present, global emissions are rising by 1-2% a year. Thus, the delay in fresh mitigation pledges raises the costs of moving to a low-carbon economy in the long run, and especially for energy companies as actors at the very heart of this transition.
CDM in trouble
European energy companies are also faced with some specific issues as a result of Durban. For one thing, the delay on further binding emission reductions risks pulling the rug out from under the Kyoto Protocol's Clean Development Mechanism (CDM). The CDM has alleviated some of the burden on European energy companies by giving them a chance to purchase (cheaper) emission reductions in developing countries rather than having to reduce their own. This 'offset' mechanism has helped many an energy company in Europe to date meet its emission reduction obligations under the EU's emission trading scheme (ETS), which sets a cap on all industrial emissions.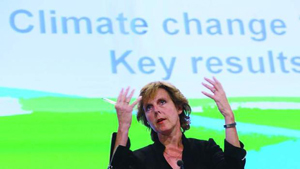 EU Commissioner Connie Hedegaard hopes Durban will lay the groundwork for a future climate treaty (photo: EPA)
With the EU agreeing to take on a second Kyoto commitment period in Durban, European companies will be able to carry on with the CDM scheme. Governments in Durban even agreed that a new market-based mechanism is needed to build on the CDM – they will start discussing how this could look next year.

But from a global perspective the future of the CDM looks a lot more uncertain after Durban. With the EU as the only potential buyer, the demand for CDM's is likely to go down. 'The demand is the problem, not generation [of CDM credits]', said the European Commission's Director General for Climate Jos Delbeke in Durban. Already the price of CDM credits is very low today, making these projects less interesting to carbon market investors.

The CDM is plagued by other weaknesses as well that undermine its effectiveness as a driver of the low-carbon transition. One of these is the increasingly complex issue of how to determine whether a project is "additional" to business-as-usual and therefore deserving of generating real emission reduction credits. NGOs such as CDM Watch fought to improve additionality testing in Durban, to strengthen the CDM's credibility, but were thwarted in these efforts by carbon market trading firms.

CDM Watch also wanted coal projects excluded from the CDM on the grounds that governments are building highly efficient coal plants anyway for economic reasons. 'Carbon credits from business as usual projects fundamentally undermine already insufficient pledges to reduce emissions', said Eva Filzmoser from CDM Watch. Two weeks ago the UN's CDM executive board suspended the crediting rules for coal power projects. But no ban on coal or a review of additionality made it into the final conclusions at Durban.

Instead, in what NGOs consider a further dilution of the mechanism, the way was paved for CDM to support the deployment of carbon capture and storage (CCS) projects in developing countries. The inclusion of CCS in the CDM had already been agreed at last year's UN climate talks in Cancun, but only on condition that a list of specific issues could be resolved. Primary among these was liability – who would be responsible for the stored CO2 in the long-term and specifically in case of leakage.

Under the terms of the deal in Durban, liability for stored CO2 will remain with the project developer until 20 years after the end of the CDM crediting period, when, under conditions agreed at the start (including
'The US do not want a binding deal, it's to me a bit unclear what they want'
who will take responsibility for leakage), it will transfer to the host country. One negotiator said the rules were as stringent as the EU's own rules on CCS. But some stakeholders, such as Greenpeace, say it is unfair host countries should bear liability for projects whose financial and mitigation benefits they do not reap. If there had to be a transfer of liability after 20 years, this should be 20 years from site closure, not end of crediting, said Iris Cheng from Greenpeace.

But Greenpeace is even more upset that by including CCS in the CDM scheme, the UN is endorsing the building of new coal plants. Cheng: 'The UN is authorizing a solution to coal even though the solution is 20 years away from being a reality. CCS projects will lock the world more firmly in fossil fuel dependency as it will justify building new coal plants.'

But the decision was welcomed by the beleaguered European CCS industry. 'This decision sets the precedent for how CCS can be included in other future funding mechanisms for low-carbon activities in [developing] countries', said Eric Drosin, Director of Communications for the Brussels-based industry-led Zero Emissions Platform (ZEP).
20% or 30%?
The most immediate consequence of the deal in Durban for the EU will be a revival of the debate over whether it should raise its emission reduction goal for 2020 from 20% to 30% early next year. This is because by May the EU will have to submit a 2020 emission reduction pledge to the UN as part of its agreement to take on a second commitment period under Kyoto, as promised in return for the roadmap.

As such, the re-commitment to Kyoto should not be a big deal for the EU since it has an emission reduction pledge in place for 2020 anyway under its own legislation. But it does make a difference to the
'We have a direction that opens a possibility for the economic world to invest'
20%/30% debate. European leaders have insisted that the EU can only sign up to 30% if other developed nations take 'comparable' action and developing nations take 'appropriate' action. The roadmap may be viewed as a step in the direction of a level playing field in the long term, but until 2020 it looks more like the EU is going it alone.

The debate over a 30% commitment was squashed by the Polish EU presidency this year, but Denmark, which takes over in January, will no doubt revive it. There are several factors that seem to argue for a 30% target:
the fact that the EU is already close to the 20% target today, albeit due at least in part to the recession
the fact that the IPCC says developed countries must reduce emissions by 25-40% by 2020
an analysis by the European Commission that shows it makes economic sense and could be good for business
the fact that it would help prop up the CDM, since EU companies are today by far the biggest buyers of credits
and it would indicate faith in the new Durban roadmap.
A move to 30% would also have an impact on the debate whether the EU's carbon market (the ETS) should be shored up by "setting aside" a number of carbon allowances in the 2013-20 period. Not all member state governments are convinced this is a good plan and lobbies such as BusinessEurope and Eurofer, representing European business and the non-ferrous metals sector, have repeatedly ruled out a target above 20%.
Hot air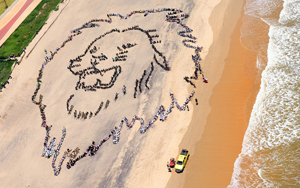 Thousands of South African youths form a giant lion's head on a beach in Durban, to call for urgent action on climate change (photo: AFP/ Greenpeace / Shayne Robinson)
Other things too, will need to be decided next year. One is the length of the second commitment period under Kyoto, whether five years to 2018 or eight years to 2020. The EU will also have to take on the controversial issue of what to do with the 10 billion or so unused Kyoto credits (AAUs) from the current commitment period. The AAU surplus arises from the shut-down of heavy industries in the post-Soviet era. They are the proverbial pin to the mitigation balloon: a new report by NGO CDM Watch, released in Durban, calculates that this 'hot air' could singlehandedly cancel up to nearly three-quarters of the emission reduction pledges by developed countries up to 2020. The EU has made closing this loophole a pre-condition of signing up to a second Kyoto period.
But member states are divided over the issue, with Poland, holder of a substantial AAU surplus as well as the EU presidency, helping to silence debate on it in Durban. Unable to agree a negotiating position due to internal divisions, the EU risks being presented with a fait accompli on the issue. In Durban, debate centered on a new proposal from Brazil, which suggests distinguishing between countries who are today already below their 2020 pledge and those still above it. The latter would be permitted to carry over all their AAUs beyond 2012, whereas the former would be entitled to carry over only a percentage. The figures on the table range from zero to 10%.
The key deciding factor will be Russia, which has by far the biggest AAU surplus. Although it has ruled out adopting new targets under Kyoto, it will not leave the protocol and is therefore counting on still being able to trade its carbon credits.
Durban did adopt new accounting rules for emissions from land use, land-use change and forestry (LULUCF), which has been identified as one of the biggest threats to Kyoto's environmental integrity. These new rules will also help make developed country pledges more comparable since they can vary enormously depending on how LULUCF is counted: Australia's pledge to reduce emissions by 5% below 2000 levels is actually a 17% to 26% increase for the energy, industry and agricultural sectors which is cancelled out by emission reductions from afforestation and reforestation.
Act now
So what does it all add up to for the European energy industry? The answer is not simple. 'The signal from Durban is that climate change is still an important issue but one that will be dealt with later', says
'The UN is authorizing a solution to coal even though the solution is 20 years away from being a reality'
Gruet of the EWEA. There is the long-term prospect of a new global climate treaty and a second Kyoto commitment period for the EU. But there is also a contradictory message that coal is still acceptable and a plethora of unresolved issues that undercut the signal that the world is moving to a low-carbon future.
For the EU, which will go its own way, the debate over a 30% emission reduction target for 2020 will be important next year. '[Durban] is a positive signal on a recovery instrument for Europe. An energy revolution could re-launch industrial activity', said French MEP Lepage.
Deodati of Enel said that there must be 'a compromise between a "top-down" and a "bottom-up" approach. National climate policies are considered a key instrument to such a balanced approach', he added.
A spokesman for The International Energy Agency (IEA) did not beat about the bush in Durban. His message to the industry was: 'Don't wait for a global deal, act now.'