German government unveils 'road map into the age of renewable energy'
The German government Monday unveiled a first draft of its energy strategy, a long overdue overhaul for the energy policy of Europe's largest economy. The plan banks on renewable energy sources, energy efficiency measures and climate protection programs. Yet it will also extend the running times of the country's 17 nuclear reactors by an average of nearly 12 years, a decision that has at least half the country fuming.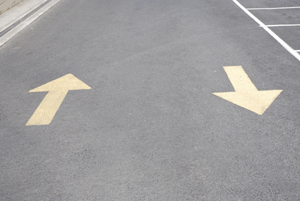 The new 'Energiekonzept' is clear but controversial
A nuclear cloud formed Sunday over German Chancellor Angela Merkel's office in downtown Berlin, but there was no need to fear for her safety. The unusual formation was only a giant pool of around 2,000 balloons in black and yellow, colours that stand for nuclear power as well as Merkel's coalition parties. The balloons were launched by several hundred anti-nuclear activists who protested the government's plan to prolong the life of the country's 17 reactors.
'With every year, the reactors become more error-prone. We urge Ms. Merkel not to bow before the nuclear lobby,' Christoph Bautz, the organizer of the protest, tells EER. 'The expansion of renewables has been such a success story that we don't need nuclear power anymore.'
The German government feels differently. While Bautz and the activists demonstrated outside her office, the chancellor and several key ministers inside were locked in negotiations over Germany's energy future. After 12 hours, late on Sunday evening, they reached an agreement, announced by Environment Minister Norbert Röttgen and Economy Minister Rainer Brüderle, who labelled the compromise 'a roadmap into the age of renewable energy.' This
road map
foresees nuclear power, opposed by more than half the population, to remain in the mix until at least the mid-2030s.
Planned revolution
The details of the nuclear compromise are as follows:
seven reactors built before or in 1980 will stay online for an additional 8 years beyond the original 2021 deadline
10 newer reactors will run for 14 more years
in return for longer running times, the utilities will have to pay a new "fuel-rod" tax of around €2.3 billion per year starting in 2011
the companies also agreed to support renewables with an additional €15 billion until the 2030s, with annual payments starting at €300 million
if necessary, the government will be able to impose new safety regulations that will force utilities to modernize their reactors.
The compromise forms a key part of an energy strategy paper the government unveiled Monday and will hand to parliament for approval in the coming weeks. It will lay down how the energy policy of Germany, Europe's largest economy, should be shaped until 2050 so that it guarantees clean, reliable as well as affordable electricity and heat.
'This is a revolution in the German energy supply, but one we can plan,' Merkel said Monday in Berlin.
The strategy paper will touch on virtually all relevant energy matters, from the composition of the fuel mix to the support for renewables and new energy efficiency strategies. It will allocate research money and set out standards, and it will identify energy issues Germany aims to shape on a European and global level.
In the strategy paper, the German government has stipulated targets and measures to
boost the share of renewables to 80% of the electricity consumption, and 60% of the primary energy consumption until 2050
reduce CO2 emissions by 40% until 2030 and 80% until 2050
halve Germany's primary energy consumption until 2050
double the yearly rate of building modernisation to increase energy efficiency in the built environment from 1% to 2%
reduce energy consumption in the transport sector by 40% until 2050
use all the additional income – an estimated €2 billion per year – from the emissions trading scheme, which comes into full force in 2013, for measures to boost climate protection, energy efficiency and renewable energy research
launch a monitoring scheme that is to check every three years whether the strategy is on track
Some of the concrete measures include a €5 billion loan to help finance the first ten German offshore wind farms, and financial incentives to convince solar panel owners to use their electricity themselves instead of feeding it into the grid, which is more profitable to them but puts extra burdens on the network.
Backward flip
Norbert Röttgen, the environment minister, calls the plan 'one of the most ambitious ever launched' by a modern government. The opposition and the renewable energy industry strongly disagree, arguing that longer running times for nuclear reactors will result in less support for renewables – no matter what the additional measures.
According to Jürgen Trittin, a former environment minister of the Green Party, the energy plan isn't a revolution, but a 'reactionary backward flip into the 1980s.'
The German Wind Energy Federation, or BWE, said the new plan endangers 100,000 jobs in the German wind sector by banking on an outdated energy technology (i.e. nuclear technology).
Energy experts cautiously lauded the energy program but warned that it had to be fleshed out and made more concrete over the coming months. Claudia Kemfert, one of Germany's leading energy experts, points to an issue evaded by the new energy strategy.
'During the next decade, half of our coal-fired power plants will be decommissioned', Claudia Kemfert, one of Germany's most active energy experts, tells European Energy Review in an interview. 'What happens here? Will we build new ones or not? Politicians are evading this question out of fear of not being re-elected, but we need to answer it for a sound energy strategy.'
Some observers are also worried about rising insecurity of energy supply. A new expert study commissioned by the German government, that forms the scientific basis for the energy strategy concludes that Germany, in order to reach its targets in a cost-effective manner, by 2050 will have to import between 20%-30% of its electricity.
That's a radical transformation, as the country in recent years has been a net power exporter. At the same time, expect fossil fuel imports to drop by 50%, the study adds.
Tectonic shifts
To balance out these tectonic shifts in the energy flow, Berlin needs to bank on European cooperation, Kemfert says. 'Germany has to become more engaged in the field of European energy infrastructure policy.' This concerns the power grid, which is in dire need of modernization, as well as alternative means to import fossil fuels to become less dependent on Russian gas, she adds.
'We are talking about LNG as well as alternative pipelines such as Nabucco,' intended to transport Central Asian gas to Europe, bypassing Russia. 'All these policy options strengthen competition in the energy sector Germany, and Berlin needs to push them more actively in Brussels.'
Meanwhile, the nuclear issue threatens to turn into a never-ending story. Merkel will have the tricky task to manoeuvre the energy plan through parliament. She has unleashed her legal advisers to find a way to prevent a decision from being taken by the upper house, the Bundesrat, where her coalition has lost its majority. Nine out of 16 states are opposed to longer running times, and the extension will almost surely be challenged in court. Merkel said Monday she was optimistic that the Bundesrat will not have to be consulted and that the new agreement was legally sound, but not everyone is sure about that.
The energy plan also has important political implications. Merkel's coalition is suffering from unprecedented disapproval rates. If re-elected, the Social Democrats would scrap the nuclear extension, its party leader Gabriel has vowed. Until then, they'll fight it.
Germany's nuclear debate

In 2000, the centre-left government of Gerhard Schröder decided to shut down all German reactors by 2020. The decision to phase out nuclear power was made at a time when the price for a barrel of oil was at roughly $20, and it received overwhelming public backing in Germany, still one of the toughest playing fields for the nuclear industry.

However, volatile fossil fuel prices, energy security concerns and the need to cut CO2 emissions have given nuclear power a boost. Merkel, a former environment minister, has in recent years argued in favour of keeping nuclear in the mix. After Germans re-elected Merkel's conservatives in a coalition with the pro-nuclear Free Democratic Party last year, it was clear that nuclear power would get a second chance.

Yet individual proposals have ranged from sticking to the 2021 deadline, as envisaged under a phase-out law drafted by a former government, to extending their lifetime by as much as 28 years. In the past months, the coalition hotly debated the nuclear future.

Berlin from the start said it wants something in return for longer running times, which, according to latest estimates, would hand utilities between €4 billion and €7 billion of additional profits per year.

The government last month said it would launch a "fuel-rod" tax that could be worth around €2.3 billion per year, a measure the country's four main utilities tried to torpedo. The companies warned the tax could make their reactors unprofitable and took out full-page ads in a number of newspapers and magazines to protest it. The ads were signed by 40 business leaders, politicians and even Oliver Bierhoff, the manager of Germany's national football team. The tax is coming, but it's limited to six years – a victory for the utilities, observers say.