The new Arduino-compatible platform Arduino/Genuino 101 presented by Intel on the 2015 Rome Maker Faire features an accelerometer, gyroscope and Bluetooth Smart connectivity to enable the development of smart, connected devices. With a form factor identical to the popular Arduino Uno, the board is set to retail for about $30.
Based on Intel's low-power
Curie
wearable platform the Arduino/Genuino 101 board was developed in colaboration with (part of) the Arduino team as an affordable learning and development board intended for entry-level makers and education environments. Due to the recent split in Arduino land the new board will be marketed as
Arduino 101
in the U.S. and as
Genuino 101
in the rest of the world.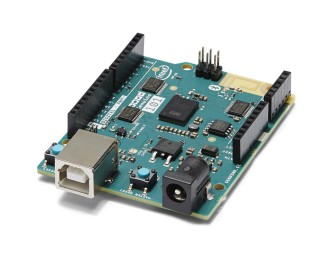 The new board will also be the featured prototyping tool for the contestants on
America's Greatest Makers
, a new reality television show/competition scheduled for 2016.