We knew that the electronics industry is a fast evolving one with new technologies quickly replacing not-so-old technologies, but this frenzy now seems to have also infected company takeovers. Only a few weeks ago did we report that
Premier Farnell was to be bought by the Swiss holding Dätwyler
, today we learn that U.S. electric component distributor Avnet wants Farnell too but offers the shareholders 12% more.
Avnet scraped almost 820 million euros (910 million dollars) together
to outbid their Swiss competitor. Unsurprisingly, the Premier Farnell board of directors has the intention to recommend Avnet's higher offer and to drop its recommendation for Dätwyler's bid.
A similar thing happened a few months ago when Atmel was initially to be bought by Dialog, but ended up in de hands of Microchip who offered more.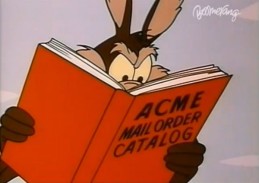 According to financial analysts the Brexit may be the reason for Avnet's bid because the British pound has lost some 11% against the dollar since the Brexit. The same argument was used for the
ARM takeover
.