Brno (Czech Republic), November 27, 2017
. Espressif, the single-chip Wi-Fi and IoT specialist from Shanghai, China and Elektor International Media, publishers of the world renowned DIY electronics magazine Elektor, have signed an agreement for running an international contest around Espressif's new flagship product ESP32.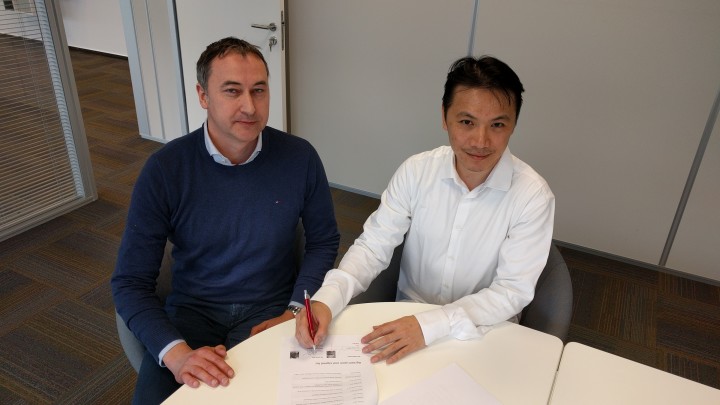 Details have not been divulged yet, but the contest is expected to be launched early 2018. Espressif is supporting the contest with the brand new ESP32-Pico-D4 module, which is currently being finalized.
"ESP32 Pico modules will be distributed for free among serious contest participants," said an Elektor spokesman. "Actually, the contest can launch as soon as the boards arrive" he added.
Besides the contest the agreement also covers an important media partnership and makes Elektor an official Espressif reseller.
The ESP32, a very powerful follow-up to the hugely popular ESP8266 is intended for mobile and wearable devices and the Internet of Things (IoT). Featuring a dual-core system with two Xtensa LX6 CPUs, the chip integrates radio and antenna switching circuitry while consuming as little power as possible.