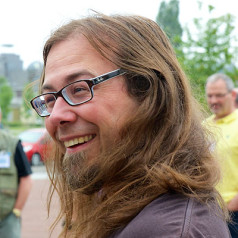 A step further on are the PCB Visualizer and the PCB Checker. Using these online analysis tools you can verify your PCB design before you place your order. In this way you will prevent receiving a PCB that does not match your requirements. Eurocircuits have conceived an optimal design flow for designers and using this they can design their layouts 'correctly the first time'. This will, of course, save a lot of time and money.
The
smart menus
and the PCB Visualizer offer immediate technical validation of design parameters and through that help you to realize lower production costs. The final result is a PCB layout that can be manufactured without any more changes and for the lowest possible price and greatest reliability.
Using these visualization tools you, as the designer, will feel more confident about your design. Any potential mishaps in the supplied data (missing files, faulty parameters, etc.) which could delay the production or even result in defective PCBs can be prevented early on. The PRE-CAM function already shows the virtual end result, so that on the basis of this you can determine whether the manufacturing settings need to be changed.
If, despite all these tools, you are not entirely sure about the configuration of your PCB, then you can, using the
Launch inquiry
link, obtain assistance from a Eurocircuits staff member who will offer knowledgeable advice and will help you select the correct technical production options. You can receive this assistance also from within the PCB Visualizer. Or you can activate the
live chat
for immediate online assistance.
Would you like to explore the options or are you ready to order a circuit board? Then log in via
www.eurocircuits.com
and enter the details for your PCB. You don't already have an account with Eurocircuits? No problem! It is not necessary to log in to use the
Price calculator
. Enter your circuit board details and you will receive a price immediately. In order to use the PCB Visualizer you will, of course, have to log in.
This video shows the process and a few of the features of the PCB Visualizer:
Very interesting is also the step-by-step explanation of the production process:
http://www.eurocircuits.com/making-a-pcb-pcb-manufacture-step-by-step
related items