Imec
,
TNO
, and
Cartamundi
have developed a flexible, ID tag that uses capacitive coupling to communicate with devices via standard touch screens. These C-Touch ID tags can be integrated into a variety of paper and plastic-based objects to provide a unique ID for items such as tickets, certification documents or payment cards.
A connection to the Internet can be established by placing the object fitted with a tag on a smart device touch screen. The research results were published in the journal
Nature Electronics
.
C-touch
tags
are thin and flexible chips with a unique identifier which can be integrated into paper and plastic products and can communicate via any smart device touch screen. The technology allows the new C-touch tags to be used with any of the 4.5 billion mobile phones currently in use as well as many of the smart devices with a touch screen. The big attraction of this technology is that no additional hardware is required in the smart device; as long as it already has a touch screen; it only requires a software update to begin talking with the tag. Communication occurs at very short range, making the system less prone to security breaches.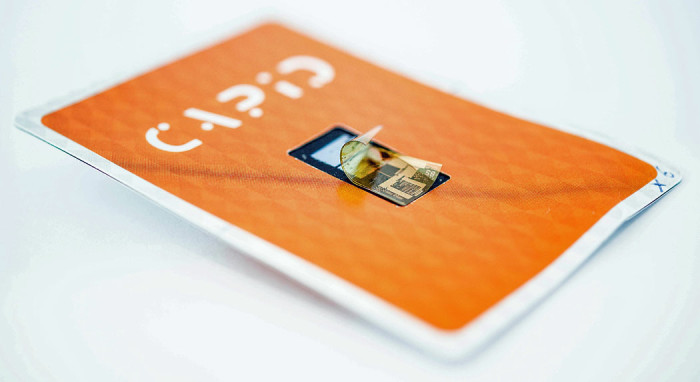 Unlike RFID technologies (NFC), the C-Touch tag does not require an external antenna because it is monolithically integrated into the chip, which makes the tag much smaller. This makes it easier to integrate the tag into everyday objects. A C-touch tag and a touch screen provide an alternative method of low-speed data transfer for identity labeling applications where existing RFID using NFC tags often requires extra hardware (NFC has yet to be universally adopted by all smart device manufacturers) and may be too expensive.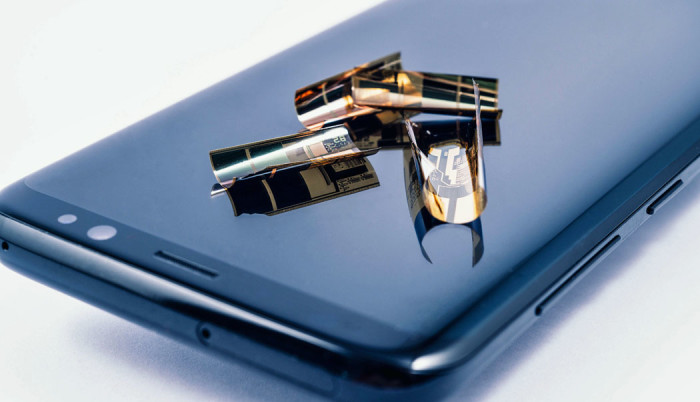 NFC tags draw power from the RF signals emitted by the reader but C-Touch Tags, based on thin-film transistor technology, will be powered by a thin-film battery in the tag or via a thin-film solar cell harvesting light from the touch screen. Using just 38 nW of power the tag communicates at up to 36 bit/s, which is compatible with the majority of devices with touch screens. Work is currently underway to optimize daylight performance and improve bidirectional communication with touch screens.