This week the Elektor Start-up Challenge took place at the Forum de l'Electronique in Paris, France. Nine hand-picked start-ups contested for the Grand Prize, a 20,000-euro marketing budget and a wildcard for the
Fast Forward Award
at the
e
lectronica trade fair 2020 in Munich, Germany.
During two sessions of five minute pitches spread out over two days, the spectators and, of course, the jury discovered (in alphabetical order) what BioMarel, Hiventive, Hublex, Key Infuser, Kipsum, K-Lamar, Laser-Maker, Otonohm and UniSwarm have to offer and why potential investors should come to visit them as soon as possible.
On the third day of the show, after a long night of heated debating, the jury announced the winners of the Elektor Start-up Challenge:
Overall winner of the Elektor Start-up Challenge
UniSwarm
- rapid robot development system
Runner up
BioMarel
- technology for disabled people
Third place
Hublex
- lightweight electric trolleys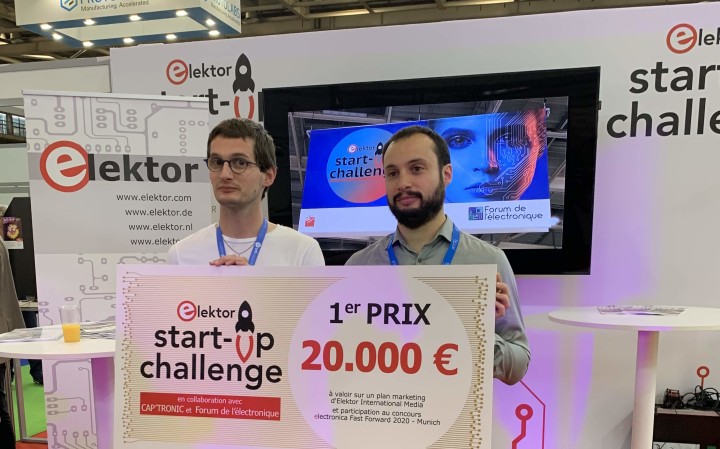 The next Elektor start-up competition, the
Fast Forward Award 2019
, will be at the
productronica
trade fair in Munich, Germany. Don't miss it, come and visit us over there! Or
participate
, the sign-up closes October 4, 2019.