Check here to see the participating projects. If you posted a project that is supposed to participate, but it isn't in the list, please contact us at labs at elektor dot com.
The period to requests a free ESP32-PICO-KIT board has expired, new board requests will no longer be honoured.
The contest
We start 2018 with a design contest around the Espressif ESP32. Participating is easy: submit a serious project proposal, receive a free
ESP32-PICO-KIT
and do your (Internet of) Thing! When your project is ready post it here on Elektor Labs. The 10 best projects will be rewarded with fantastic prizes (see below).
How to participate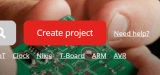 Create a new project by clicking the red Create project button or click 'Participate now'
Fill in the fields. Note that when you publish your project (leave draft mode*) you can no longer update the main text. Add Project Updates to add additionnal text.
Set the Contest field to 'ESP32 Design Contest 2018'.
This will add a badge to the project's main photo, identical to this one.

If your project is supposed to participate in the contest but you can't activate the contest badge, please contact us and we will help you.
*
When the contest terminates, all entries in 'draft' will be set to the 'published' state.
The rules
Send in your own work only.
Be creative.
Not restricted to IoT applications.
Final projects must be received before March 31, 2018 @ 24:00 hours CET.
1,000 free ESP32-PICO-KIT boards are available. (Giveaway period has expired.)
Not limited to ESP32-PICO-KIT boards, but eligible projects must feature an ESP32 product.
For more details read the
Terms and Conditions
(
DE
/
FR
/
NL
).
Shipping of the free ESP32-PICO-KITs will start as soon as possible to give participants enough time to develop their application.



What can you win?
We have made a nice selection of prizes with a total retail value of (almost) € 2,500!
ESP32-PICO-KIT is a mini development board produced by Espressif. The core of this board is an ESP32-PICO-D4 System-in-Package (SIP) module with Wi-Fi and Bluetooth capabilities.
Compared to other ESP32 chips, the ESP32-PICO-D4 integrates a 40 MHz crystal oscillator, 4 MB flash memory, filter capacitors and RF matching circuitry.
The ESP32-PICO-KIT board is equipped with a USB-UART bridge for connecting the board to a USB port on a computer for easy firmware programming and debugging.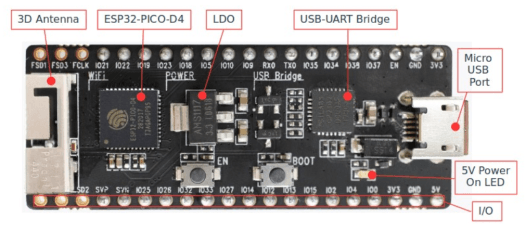 What can you do with an ESP32?
All sorts of projects are possible thanks to its two (2!) Xtensa LX6 CPUs. The video below shows an impressive example of what the chip is capable of.
Here is a guide to help you get started with the ESP32-PICO-KIT
.
For those who prefer working with the
Arduino IDE
, you can use it too.
Click here for full details
.

Tips & Tricks to improve your chances of winning the Grand Prize
Be creative
The more documentation you provide, the better
Provide complete schematics and full source code
Add a video showing off your project
Participate now!
Terms and Conditions
(
DE
/
FR
/
NL
).