12-bit ADC interface:
Analogue measurements via a PC's printer port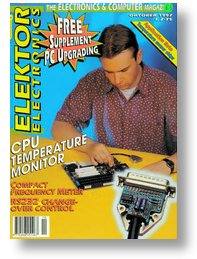 The Type MAX187 +5 V, low-power, 12-bit ADC (analogue-to-digital converter) chip from Maxim enables a PC to be provided with an analogue input via which analogue voltages may be measured with a high degree of accuracy. The interface designed for this is connected to the parallel printer port, so it can be used with all PCs, including laptops. Demonstration software (for Windows) available through our Readers Services makes getting acquainted with the interface a straightforward matter.
Downloading of this magazine article is reserved for registered users only.
Login
|
Register now!