In the new Automotive edition of
Elektor Business
, we present several articles on innovative new automotive technologies, including machine vision for auto applications, V2X communications, benchmarking IC development, and simulation-driven design for automotive climate systems. We also share insights from thought leaders about exciting trends and developments in the electronics industry.
Read the issue now
.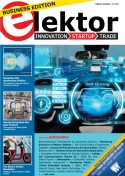 Recent breakthroughs in automotive electronics are making travel safer, more comfortable, and increasingly efficient. For example, auto manufacturers are implementing next-generation semiconductors, precision sensors, and a variety of innovative manufacturing methods to drive innovation and growth. In the
Automotive edition
of
Elektor Business
, we present several articles on many of these exciting technologies, as well as insights from engineers, researchers, and executives who are revolutionizing the industry. Let's review some of what we have in store for you.
Computer vision is a game-changer for the auto industry. In "High-Performance Machine Vision for Automotive Applications," Maurizio Di Paolo Emilio explains how new machine vision solutions are enabling designers to rapidly develop desirable features that enhance vehicle safety, usability, and comfortability.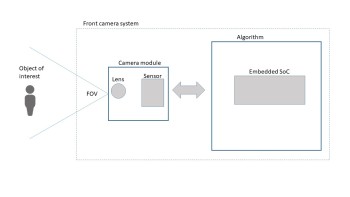 While it is true that engineers from around the globe are contributing to the auto tech revolution, the manufacturing landscape is slightly different on each continent. For insight into the European automotive manufacturing industry, turn to e&co. AG's article, "Supplier Inside," which details the challenges European auto manufactures must address to remain competitive in the automotive megatrends race.
Embedded systems security is an important subject for automotive engineers and consumers alike. To learn more about this topic, check out engineer Michael Horkan's article, "A Black-Box Approach to Embedded Systems Vulnerability Assessment," which describes a smart approach that involves assessing an embedded system's security profile using black-box network-based techniques.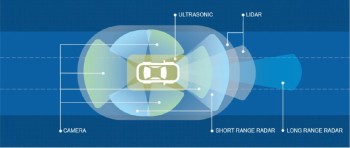 Sensor-based technologies are at the heart of many key automotive solutions such as emissions-monitoring systems and advanced driver assistance systems (ADAS). In this issue, Dieter Teusch of Heraeus Sensor Technology presents a recently developed platinum sensor intended for monitoring emissions in modern diesel and gasoline vehicles. In "ADAS HIL with Sensor Fusion," National Instruments makes a strong case for the importance of hardware-in-the loop (HIL) testing with sensor fusion for verification and validation.
In this edition, we also present interviews with thought leaders in the electronics industry: Matthew Rivett of Local Motors discusses co-creation and direct digital manufacturing for automotive products; Michael Keating of Scoot Networks talks about building an international shared electric vehicle service; Russ Garcia of Menlo Microsystems describes how his company's Digital-Micro-Switch solution can improve a wide variety of technologies include electric vehicles; and MIT researcher Teddy Ort discusses MapLite autonomous driving software.
We trust that the articles and interviews in the current edition of
Elektor Business
will inspire you and your team to develop ground-breaking new products. Take some time to read through each article and share your thoughts with us. We'll be happy to participate in discussions with you via Elektor's various social media channels.