T-Boards 8/14/28
Three sizes for cheap & fast AVR prototyping. T-shirt included!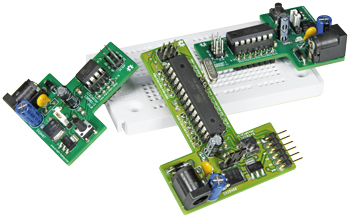 The Arduino platform is a perfect way to get into the world of microcontrollers and embedded systems, particularly for those of us without a formal Electrical Engineering background. At some stage, though, you'll probably start hitting constraints and want make the leap to working with 'raw' microcontrollers. The T-Board makes that jump just a little less daunting.
Downloading of this magazine article is reserved for registered users only.
Login
|
Register now!
Download the BOM list
The BOM (Bill of Materials) is the technically exhaustive listing of parts and other hardware items used to produce the working and tested prototype of any Elektor Labs project. The BOM file contains deeper information than the Component List published for the same project in Elektor Magazine. If required the BOM gets updated directly by our lab engineers. As a reader, you can download the list here.
Want to learn more about our BOM list? Read the
BOM list
article for extra information.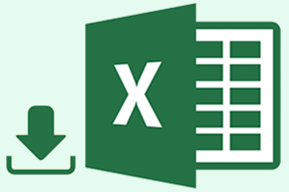 > LABS BOM list
Component List
T-Board 8
Ref. no. 130581-92 (ATtiny45). Available ready-assembled from the Elektor Store
Resistors
R1 = 10kOhm 250mW 1%
R2 = 330Ohm 250mW 5%
Capacitors
C1 = 100µF 50V radial
C2 = 10µF 50V radial
C3,C4 = 100nF 50V 10% X7R
Semiconductors
D1 = 1N4007
LED1 = SMD, green, 20mA
IC1 = NCP1117DT50G, 5V 1A regulator
IC2 = NCP1117ST33T3G, 3.3V 1A regulator
IC3 = ATTINY45-20PU, 8-bit MCU
Miscellaneous
K1 = DC barrel jack 2.1mm pin
K2 = 6-pin 2-row pinheader (2x3)
K3,K4 = 4-pin pinheader
S1 = switch, tactile, 24V 50mA, 6x6mm
F1 = 500mA PTC resettable fuse
JP1 = 3-pin pinheader
8-way DIL IC socket
jumper, 2-way, 0.1'' (2.54mm)
PCB # 130581-2

Component List
T-Board 14
Ref. no. 130581-91 (ATtiny84). Available ready-assembled from the Elektor Store
Resistors
R1 = 10kOhm 250mW 1%
R2 = 330Ohm 250mW 5%
Capacitors
C1 = 100µF 50V radial
C2 = 10µF 50V radial
C3,C4 = 100nF 50V 10% X7R
Semiconductors
D1 = 1N4007
LED1 = SMD LED green 20mA
IC1 = NCP1117DT50G, 5V 1A regulator
IC2 = NCP1117ST33T3G, 3.3V 1A regulator
IC3 = ATTINY84-20PU 8-bit MCU
Miscellaneous
K1 = DC barrel jack 2.1mm pin
K2 = 6-pin 2-row pinheader (2x3)
K3,K4 = 7-pin pinheader, 1 x 7 pins
S1 = switch, tactile, 24V, 50mA, 6x6 mm
F1 = 500mA PTC resettable fuse
JP1 = 3-pin pinheader
14-way DIL IC socket
jumper, 2-way, 0.1'' (2.54mm)
PCB # 130581-1

Component List
T-Board 28
Ref. no. 130581-93 (ATMega328). Available ready-assembled from the Elektor Store
Resistors
R1 = 10kOhm 250mW 1%
R2 = 330Ohm 250mW 5%
Capacitors
C1 = 100µF 50V radial
C2 = 10µF 50V radial
C3,C4,C7 = 100nF 50V 10% X7R
C5,C6 = 22pF, 50V, 1206
Semiconductors
D1 = 1N4007
LED1 = SMD, green, 20mA
IC1 = NCP1117DT50G 5V 1A regulator
IC2 = NCP1117ST33T3G 3.3V 1A regulator
IC3 = ATMEGA328P-PU 8-bit MCU
Miscellaneous
K1 = DC barrel jack, 2.1mm pin
K2 = 6-pin 2-row pinheader (2x3)
K3 = 6-pin pinheader, right angled
K4 = 6-pin pinheader
K5 = 7-pin pinheader
K6 = 4-pin pinheader
K7 = 5-pin pinheader
X1 = 2-way socket
S1 = switch, tactile, 24V, 50mA, 6x6mm
F1 = 500mA PTC resettable fuse
JP1 = 3-pin pinheader
28-way 300mil width DIL IC socket
Jumper, 2-way, 0.1'' (2.54mm)
PCB # 130581-3