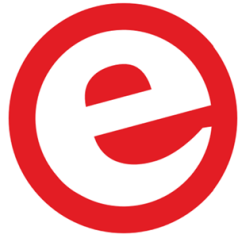 Network Connected Signal Analyzer (1)
dsPIC33 + W5500 = oscilloscope, spectrum analyzer and signal generator in one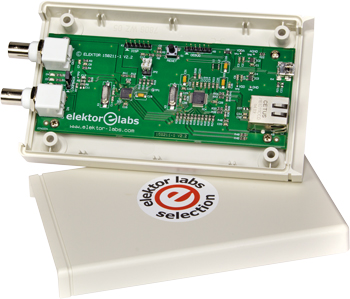 If you want to add a simple oscilloscope, basic signal generation and spectrum analysis to your workbench, this inexpensive Network Connected Signal Analyzer (NCSA) is a perfect fit. The design of the tool was driven by the desire to provide electrical engineering and computer science students a means to study and develop a practical understanding of the capabilities and limitations of sampled data systems.
Downloading of this magazine article is reserved for registered users only.
Login
|
Register now!
NCSA key features
• Compact oscilloscope, spectrum analyzer and signal generator
• Sampling rate up to 1 MHz
• Supports subsampling
• Input signal max.: 0 dBm (0.225 VRMS)
• Sensitivity: –80 dBm (22.5 µVRMS)
• Ethernet connection
• Open source

Download the BOM list
The BOM (Bill of Materials) is the technically exhaustive listing of parts and other hardware items used to produce the working and tested prototype of any Elektor Labs project. The BOM file contains deeper information than the Component List published for the same project in Elektor Magazine. If required the BOM gets updated directly by our lab engineers. As a reader, you can download the list here.
Want to learn more about our BOM list? Read the
BOM list
article for extra information.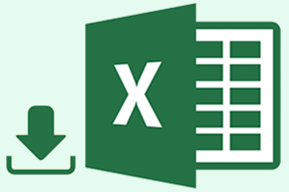 > LABS BOM list
Component List
Resistors
Default: SMD 0805, 5%, 0.1 W
R10,R21,R22,R37,R38,R43,R44 = 0Ohm
R40 = 10Ohm
R7,R36,R39,R41,R42 = 49.9Ohm, 1%
R1 = 100Ohm
R12 = 270Ohm
R45,R46 = 330Ohm
R2,R3,R4,R13,R14,R15,R18,R19 = 470Ohm
R6, R8 = 1kOhm
R11 = 2.7kOhm
R9 = 4.02kOhm, 1%
R5,R16,R17,R20,R24,R25,R26,R27,R28,R29,R30,R31,R32,R33,R34 = 10kOhm
R23 = 12.4kOhm, 1%
R35 = 1MOhm
Capacitors
All SMD 0805
C12 = 10pF
C29,C30 = 18pF
C13,C14 = 27pF
C37 = 1nF, 1000V
C34,C35 = 6.8nF
C23,C36 = 10nF
C33 = 22nF
C7,C8 = 47nF
C3,C6,C9,C15,C16,C17,C18,C19,C22,C24,C25,C26,C32 = 100nF
C1,C2,C4,C5 = 1µF
C27 = 4.7µF
C10,C20,C28,C31 = 10µF 16V, tantalum
C11,C21 = not mounted
Inductors
L1,L2 = ferrite, 600Ohm, 1A
Semiconductors
D1,D2,D3,D4 = LED, red
D5 = MBR120LSFT1G
IC1 = DSPIC33EP512MC502-I/MM
IC2, IC3 = ADP151
IC4 = W5500 (WIZnet)
Miscellaneous
JP1 = 3-pin pinheader, 0.1" pitch, vertical
JP2 = 4-pin (2x2) pinheader, 0.1" pitch, vertical
K1,K6 = 6-pin pinheader, 0.1" pitch, vertical
K2,K3 = BNC socket, right angle
K4 = Mini USB-B connector, shielded
K5 = RJ45 connector with 10/100 Base-TX magnetics and LEDs
S1 = pushbutton, 6x6 mm
X1 = 8MHz quartz crystal
X2 = 25MHz quartz crystal
Jumpers for JP1 and JP2
Enclosure: OKW Shell-type Cases O 155, vers. I; #150211-71 from Elektor Store
PCB, bare: # 150211-1-v2.2 from Elektor Store
PCB, ready populated: # 150211-91 from Elektor Store