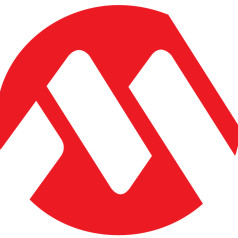 Operating in the sub-GHz RF spectrum, the SAM R30 module delivers two times the connectivity range and better propagation through walls and floors than similarly powered devices using the 2.4 GHz frequency band. This robustness is critical in applications such as leak detection, where the sensor may be buried deep in a remote cabinet, or for pool and spa controllers, which require reliable sub-GHz solutions that can communicate through exterior walls.
The SAM R30 module is certified with the Federal Communications Commission (FCC), Industry Canada (IC) and Radio Equipment Directive (RED), enabling designers to reduce time to market and RF testing certification costs. Microchip provides developers with the flexibility to implement a proprietary point-to-point, star or self-healing mesh network configurations with the free MiWi™ protocol stack.
The SAM R30 module joins
Microchip's IEEE 802.15.4-compliant wireless portfolio
. With devices that meet the unique needs of a variety of applications, developers can select a single-chip 32- or 48-pin SAM R30 System-in-Package (SiP) for flexible design layout or the certified SAM R30 module for fastest time to market.
Developers can begin prototyping with the ATSAMR30M-XPRO Extension Development Board, supported by the Atmel ICE Debugger/Programmer (ATMEL-ICE) and the easy-to-use Atmel Studio 7 Integrated Development Environment with demo code examples supporting each network configuration.
The SAM R30 module (ATSAMR30M18) is available now. The ATSAMR30M-XPRO Extension Development Board (AC164159) is available priced at $38 each.
For more information, visit:
SAM R30 module
related items