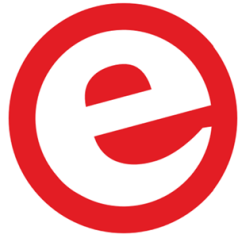 The COTS version of the device, ATmega64M1, along with its full development toolchain including development kits and code configurator can be used to begin development of hardware, firmware and software. When the final system is ready for the prototype phase or production, the COTS device can be replaced with the pin-out compatible, radiation-tolerant ATmegaS64M1 in a 32-lead ceramic package (QFP32) with the same functionality as the original device. This leads to significant cost savings while also reducing development time and risk.
The ATmegaS64M1 meets the high operating temperature range of -55° C to +125° C. It is the first COTS-to-radiation-tolerant MCU to combine a Controller Area Network (CAN) bus, Digital-to-Analogue Converter (DAC) and motor-control capabilities. These features make it ideal for a variety of subsystems such as remote terminal controllers and data handling functions for satellites, constellations, launchers or critical avionic applications.
To ease the design process and accelerate time to market, Microchip offers the STK 600 complete development board for the ATmegaS64M1, giving designers a head-start to develop code with advanced features for prototyping and testing new designs. The device is supported by the Atmel Studio Integrated Development Environment (IDE) and software libraries for development and debugging.
The devices are available today for sampling and volume production in four derivatives:
ATmegaS64M1-KH-E in ceramic prototype QFP32 package
ATmegaS64M1-KH-MQ, ceramic space-grade QFP32 package, QMLQ qualified
ATmegaS64M1-KH-SV, ceramic space-grade QFP32 package, QMLV qualified
ATmegaS64M1-MD-HP in plastic QFP32 package, AQEC high-reliability qualified for volume programme
For more information, visit Microchip's Web site at
www.microchip.com/ATmegaS64M1
related items